I make a big deal about the magnificent sunsets we usually get from my place in the evening. I also have an Insta account "jamjerrupsunset" with photos. A few months back I got a booking request from a woman who could only afford to stay with her partner for one night but really wanted to experience the sunset. I said that unfortunately I rely on 2 night weekend bookings (as set on Air) to make money. Anyway she booked again a few months later for a Thursday and Friday night for her partner's 40th birthday. Now it is winter here but we often get the best sunsets at this time of year but as luck would have it they had two days of rainy and totally cloudy weather. No sun let alone a sunset. She still gave me a 5 star review. The sunsets before were awesome as were the ones just after.
I feel really bad. The couple staying this weekend had their camera pods ready on the clifftop opposite ready for a glorious sunset which delivered as promised,
I offered her a half price on a Friday or Saturday if the other day was already booked.
Do other people care this much about guests when things don't go as planned? Just asking. How would you offer a discount if they wanted to come back?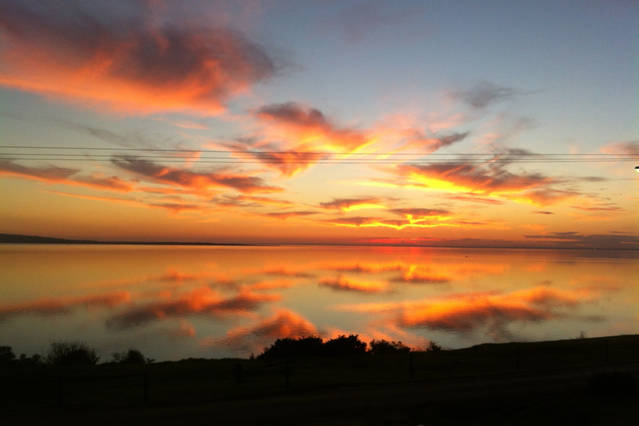 I should add that's the best sunset photo ever I took coming home from work and pulled into the drive and it was just there and I had my iPhone ready take this photo.