Hi
I got an answer from Airbnb about requiring that guests be vaccinated and at check in showing proof.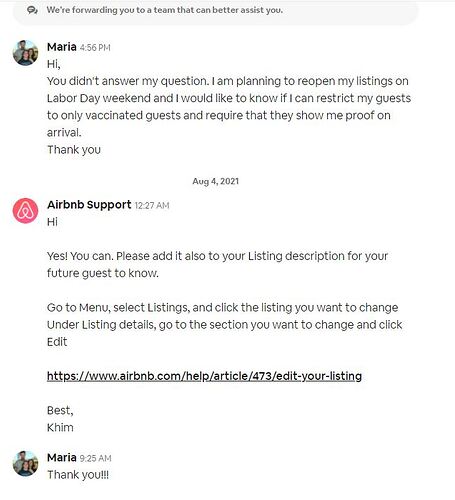 I hope that shows it. If not, they said yes and to also put it up on your listing.
Yay, I can open in peace Labor Day weekend. Granted that people can lie and that there are also those fake cards of vaccination circulating out there.