What happens when an unconscious guest abandons a house with extensive damages, which need a high cost for special cleaning, decontamination, restoration and replacement of the spoiled furniture and equipment?
That's the case of my property: The house, which was a listed property for only 6 months and evaluated by the past guests with 5* in all fields, suffered a vandalism by the last one. It was abandoned full of garbage and all the surfaces and the furniture were covered with human excrement (vomiting, shits, urine etc).

I sent immediately a report to Airbnb to inform them and to have their advice for the proper actions.
The most affected items were thrown at once, a cleaning team specialized in heavy conditions of squalor was employed for immediate cleaning and afterwards a decontamination took place with special forms, masks, gloves and shoes.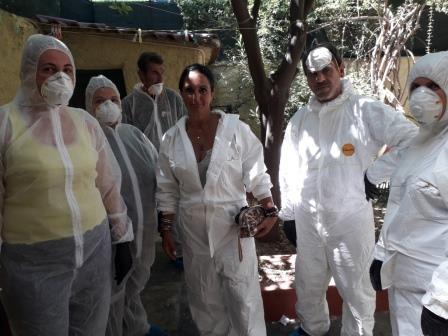 I prepared a detail study for the claim for reimbursement with a total cost about 22.000€.
21 days after the first report of the vandalism and 10 days after the written submit of the claim for reimbursement my repeated questions to Airbnb remain unanswered, we are in darkness and the house is closed.
The reliability and professionalism of Airbnb are to be proved.
TO BE CONTINUED