I had a couple for a one night stay, she had 8 prevous good reviews and they left the villa clean and tidy with the dishwasher put on. However…they took 3 spare toilet rolls from the container and 2 more that were stored at the very back of the cupboard. They also took the new bottle of body wash just put in that day (liquid soap, I know!).
This container of spreads was full and they took the lot.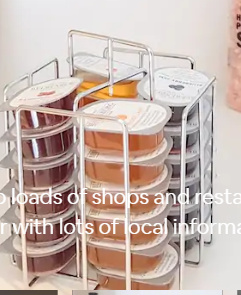 The cleaner said they followed all the house rules but took pretty much everything they could lay their hands on. As she said those things are put in the villa as a courtesy.
What should I write? Keeping in mind that with 8 good reviews I am going to look like the problem is me!