I just noticed this on my listing today - highest/lowest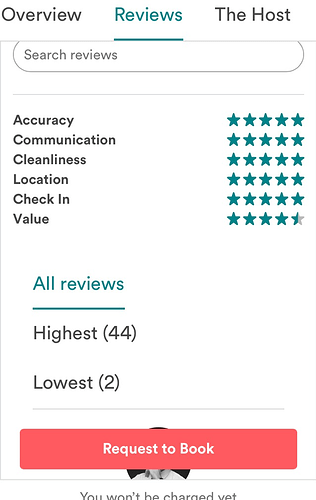 .
I also noticed it on a listing belonging to a host on here today. I've had a look at some of my competition (just for a nosey) and it's not showing up on their's… anyone else spotted it? Great for the guest but not so great for hiding those negative reviews
EDIT: 'their's' doesn't look right… should there be an apostrophe or not, grammar people? These things bother me!