I can't be the only one who wants you to post a picture of these carved doors! Please.
Yes. If I have a guest, no indoor preview but I'll gladly give the gate code so they can preview the neighborhood & see docks, pools, etc.
If no one is staying in the unit, I'm happy to let them see it.
This is a separate full home rental, not a room in a home.
The preview backfired one time—in May Sylvia booked a month stay in September. July she cancelled the stay. She liked the neighborhood so much, she purchased a condo!
I'm 45 and guessing they're mid-50s, yep!
Well, I can help with that! They're matched doors – you can see one of them on the left of this image.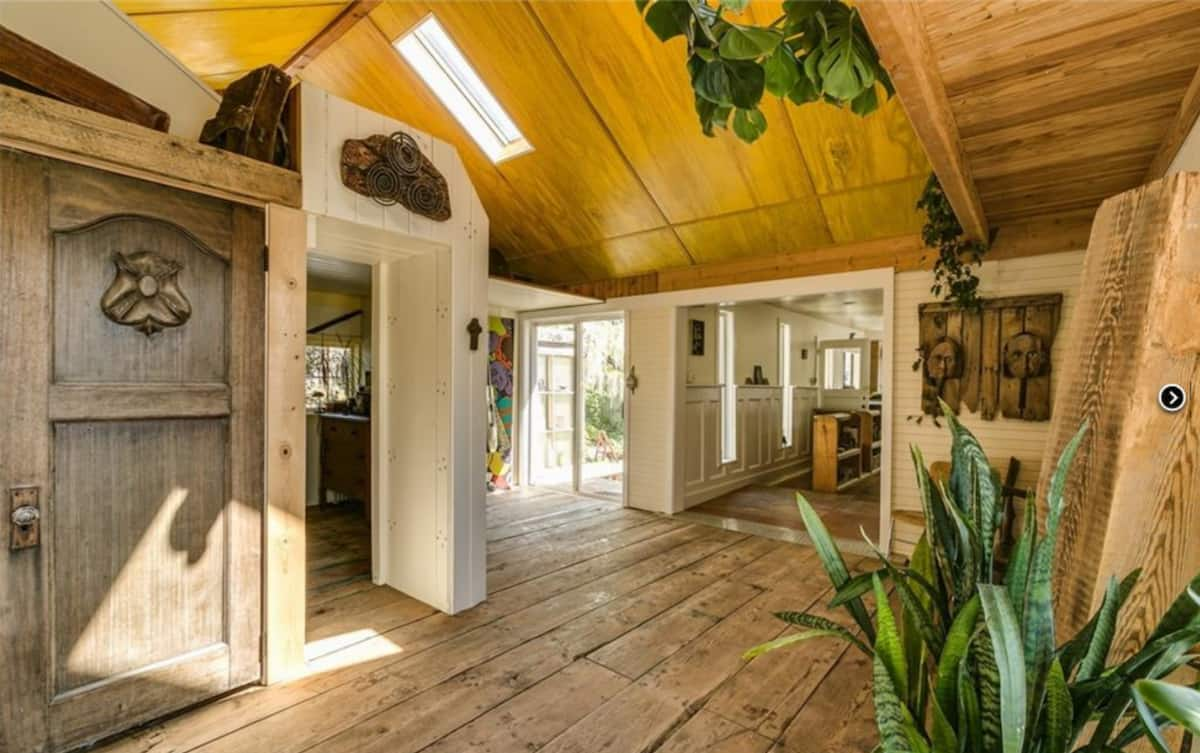 Super helpful language here. Thank you!
Totally agree that every host has to set their own comfort level with this. Never say never, yes, but since this is a nice side income that we enjoy at times when our guest space is otherwise vacant, and not our primary income, I think I'm unlikely to give tours/access at least for a while. This left a really weird taste for me – I felt lied to and a little scammed, you know? But if I were planning an event like a wedding, I would absolutely want to tour a space first. Happily, we're too small for weddings or events!
Where is this rental and when did you say it would be available for booking?

So pretty! Is this the under-construction pic? If yes, I can't wait to see it finished.
Ha! We're in Bellingham, Washington – about 15 minutes from the northwest border with Canada.
As noted, the space is under construction (we're bringing it into alignment with city code for STRs and adding a main floor bath/updating the kitchen), but we're about a week out from completion and will be open in October!
Our listing: https://www.airbnb.com/rooms/25817360?guests=1&adults=1&s=67&unique_share_id=8171863a-068e-48bd-afee-d8cec460bc17
(One unrelated note: I'm using Wheelhouse for pricing and it seems … aggressive; AirDNA suggested rates between what I thought was reasonable – $150/weekdays, $180 weekends – and the Wheelhouse pricing that goes into the $200s. For a new listing, would y'all stick with this or drop the prices?)
Thanks! This part of the space won't change at all (we're sealing the floors, but that's it); the room to the right is changing a bit. I haven't noticed a "show us your photos" thread, but maybe I'll start one – I'd love to see everyone's before/during/afters.
I think it is automatic, Airbnb will promote a new listing with a discounted pricing 20% less than you charge. You will be paid based on your intended rate. The guest receives a discount.
I'll try to find a link to the details
Beautiful! Thanks so much!
Beautiful and bookmarked.
We periodically have had one and some of us link our listings often. I don't have a before and after handy but I went from a guest bedroom in my home to remodeling to create a separate space with an ensuite.
Here's a pic right after the addition to make a separate entrance and a link to my listing now.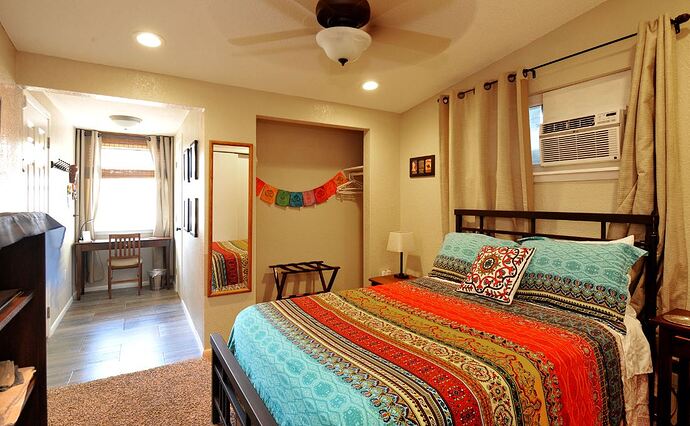 I think it has changed. There's been so many new Airbnb listings and with the public stock, I can see it being too expensive to continue
The host must select/opt into the discount for their 1st 3 bookings and will be paid based upon the discounted price.
Been in Bellingham long? I had a good friend that I did construction with that moved from Seattle to B'ham, oh probably before 1985.
Your place looks lovely.
I believe you can turn this "new listing" discount off if you want. I know I did back when I started out. There are enough crazies trying to take advantage of new hosts/listings without discounting them to do so.
@GuideCottage Listing looks lovely. I would keep prices to the higher end (see above reasons), turn off IB and limit stays to a week or less starting out. You'll do great!
When I started at this location, I did offer a couple firsts a discount. Then, I got a week booking with 15% discount that there is no way I authorized that. I fixed that discount and cut off other initial discounts on bookings.
Love this space! That bedspread is gorgeous.
Thank you! I've been here since 2018, but my husband lived here for most of a decade before we met – and this is (we expect) our forever place after a lot of rambling around in our 20s and 30s.
Thanks! The advice here (and elsewhere) to trust that your space has real value really resonates with me – Bellingham's a tough place to find a good hotel (a LOT of dicey no-tell motels, though) and it's even harder for folks with pets. We think that having a full kitchen, washer/dryer set-up and pet-friendly policies without extra fees make us a good value, even at a higher price point. FINGERS FIRMLY CROSSED on that assumption, though.