I've been asked the same series of questions for nearly every in-person appointment since the reopening in our area. Generally it consists of some variation of the following questions: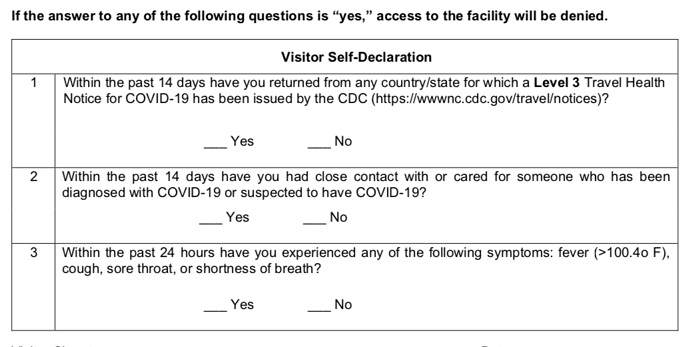 Is anyone doing this w/ guests? I had a query last week from a party of 10 for my house w/ a limit of 6 guests. They assured me they would bring their own sleeping bags and mattresses - uh, no. They then asked if I had any Covid-19 restrictions, such as all being from the same family - they were not and were upfront about it.
This made me wonder whether I should be asking specific questions from each guest. I checked the Airbnb policy this morning and it seems they have a continuing cancellation policy for guests who are ill w/ Covid-19 and can provide documentation.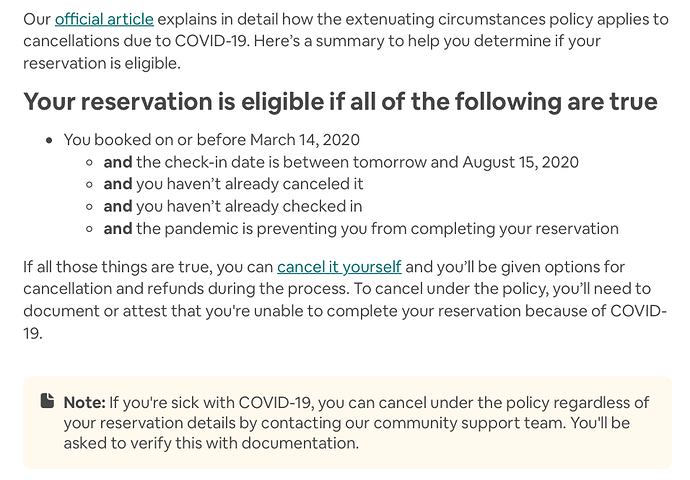 I don't recall seeing any prior notice from Airbnb on this particular waiver.