I was searching for accommodations in May and started getting error messages.
Anyone else having an issue? I'm using the app on my iPad.
This is what I see.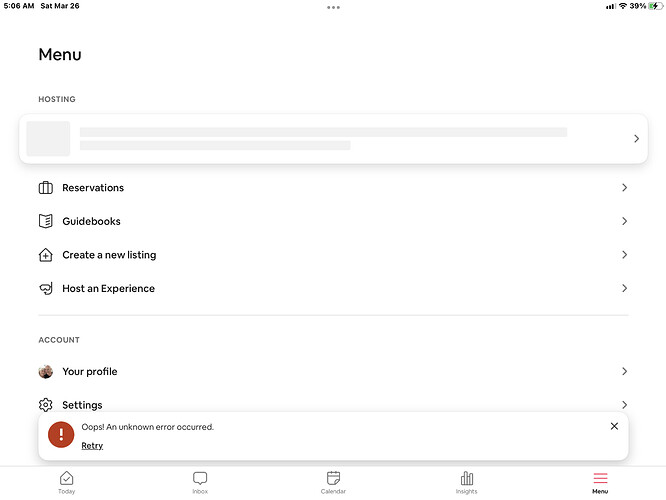 My listings aren't showing up either.
Edited to add: it's also showing that I have an unread message in my hosting inbox but all the messages I can see are ones to which I've already responded.
I'm baffled. In all my time on AirBnB, this has never happened.