My Instant-Book settings require guests have recommendations from other hosts.
A guest was able to Instant Book with no reviews of her own, just a booking where she was an additional guest.
So she wasn't responsible for booking, communicating, reading house rules (or enforcing them in her group), or following check-out instructions. She didn't earn this review, the person who booked the trip did. She could've loaded up on horse tranquilizers and spent the vacay drooling in the corner for all I know. How is this supposed to assure me she'll be a good guest?
No reviews: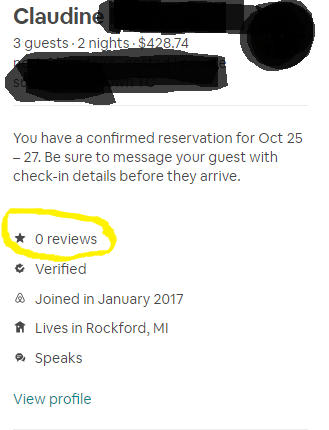 Not her review…