So just had a guest message me "Hi. I accidentally dropped something hot on the bed sheet and it left a mark. Happy to pay for the damages. Just let me know."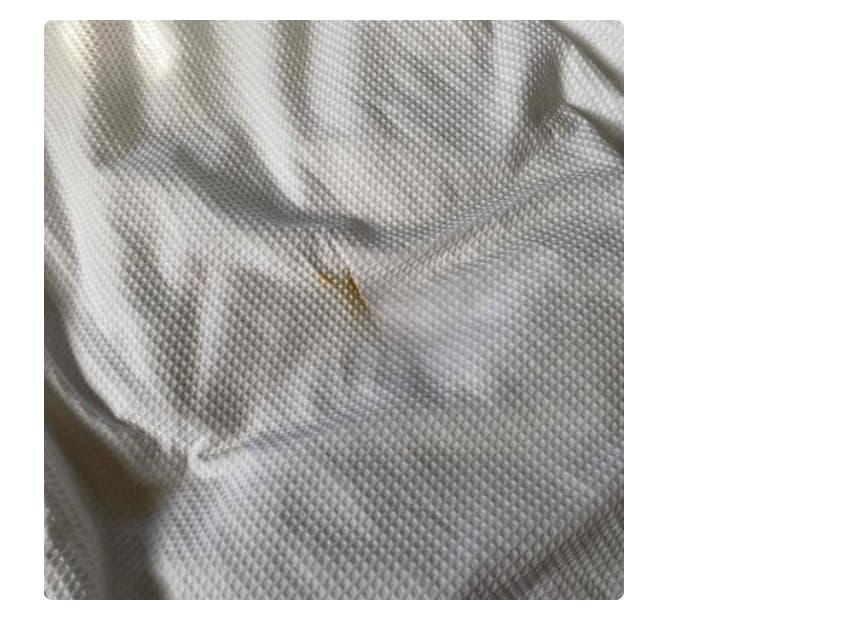 looks like a hair straightner burn mark? but he's said "dropped something". fwiw we have silicon mats for hair straightners in each bathroom. i guess it's not important how/why it happened.
The doona cover is actually very new, like 3 weeks old, and only used for 3 guests so far. It's pristine with no other stains or reasons to write it off. And it's a Super King doona cover, of course I bought it on sale so from memory it was $150. Regular price is $320 and the website of the store where i bought it says I can buy it at member's special today for $192.
How to proceed?
Of course the agreeable version of me is like, oh well these things happen and he's owned up and offered to pay so that's wonderful of him. But then the other side of me remembers other guests who do damage to linens and say nothing, and even deny it.
I'm thinking of offering this: You can pay the full replacement cost and keep the damaged quilt cover, or pay half, $100. I would like to avoid abb CS if I can.