There are some new emerging trends about certain markets getting some recovery traction - How are things where you are?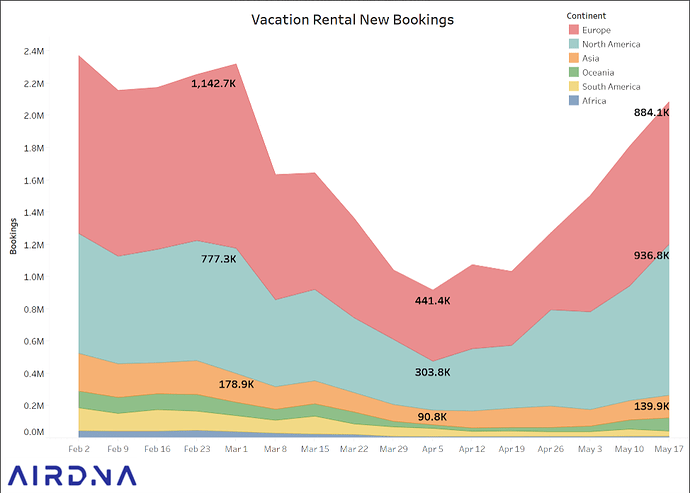 I love their "lipstick on a pig" headline.
The way I read the chart is that bookings are down 22% since late February. I'd guess a year over year comparison chart is even more depressing.
Honestly though I didn't give AirDna a click so didn't read the article. I'm not hosting until August at the soonest. I expect there will be a bit of a rebound this summer economically with pent up demand. However there will be another fall come fall and overall the virus is going to hit the economy hard for the year's totals.
I'm booked solid this Summer. I'm a drive to destination so I think that helps. People not looking to fly but want a vacation.
Best destination to travel this summer.
We have closed down for now and may never reopen. I have an auto immune disease and although hubby does most of the cleaning we are still unsure. I have been working from home for three months now and loving it, may never return to campus.
I am all booked and Inquiries keep coming. We will see how it goes through summer …our slow season