Any bets as to how long before a guest knocks that precariously-placed TV on the floor trying to get to the outlet behind the desk to plug in a laptop or phone charger?
Certainly looks precarious, doesn't it?
What surprises me is that the person thought this would be a good photo to upload!
The other photos aren't very nice either but this was the most amusing.
It is advertised as having a "kitchen" so there are also photos of a dirty, rusty, 2-burner hot plate and old toaster oven

OMG I wonder if anyone has booked this awful place. Any reviews?
Yeah, 3 5-star reviews! All from the same guest. To be frank, the guest could definitely be the host's mother

Definitely smells of shill reviews.
Here is a great picture from a nearby town, of the listing's advertised game room: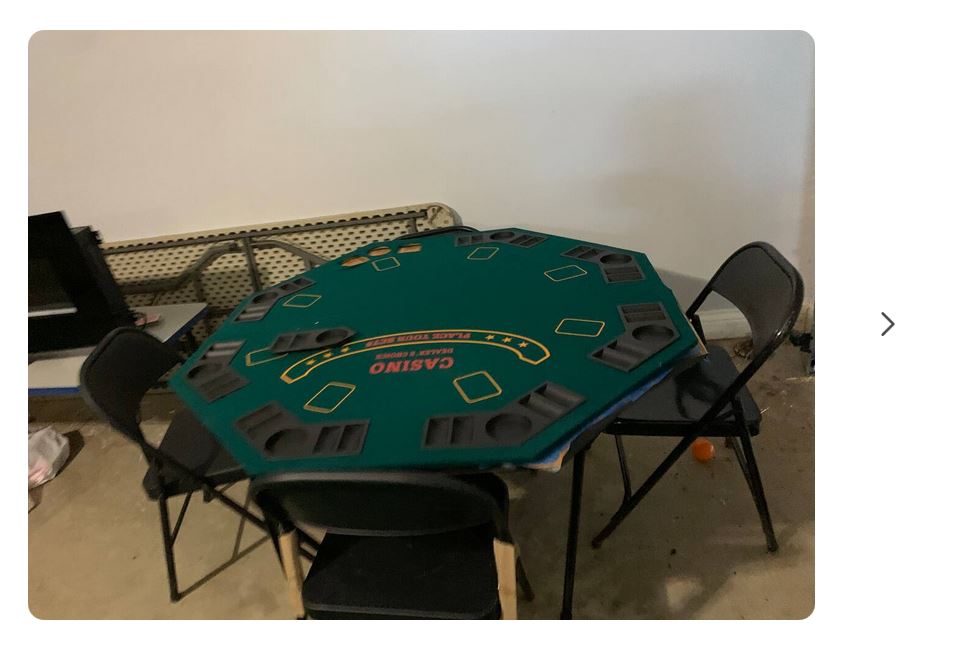 I'm not even sure what that is on the floor in the corner. A full ashtray?
Looks like it - and an old carrier bag full of garbage on the other side.
Another Airbnb wonder. This is one of two photos shown for an Airbnb location in my area. The other photo is this same hooded guy, but in full color. The title is this: Relaxation point. The very heart of your comfort. And the description is this: 2 rooms bathroom nice carpet kitchen sink and stove fridge and back porch
The space
Clean nice roomy
Surprisingly, the calendar is wide open with zero reviews.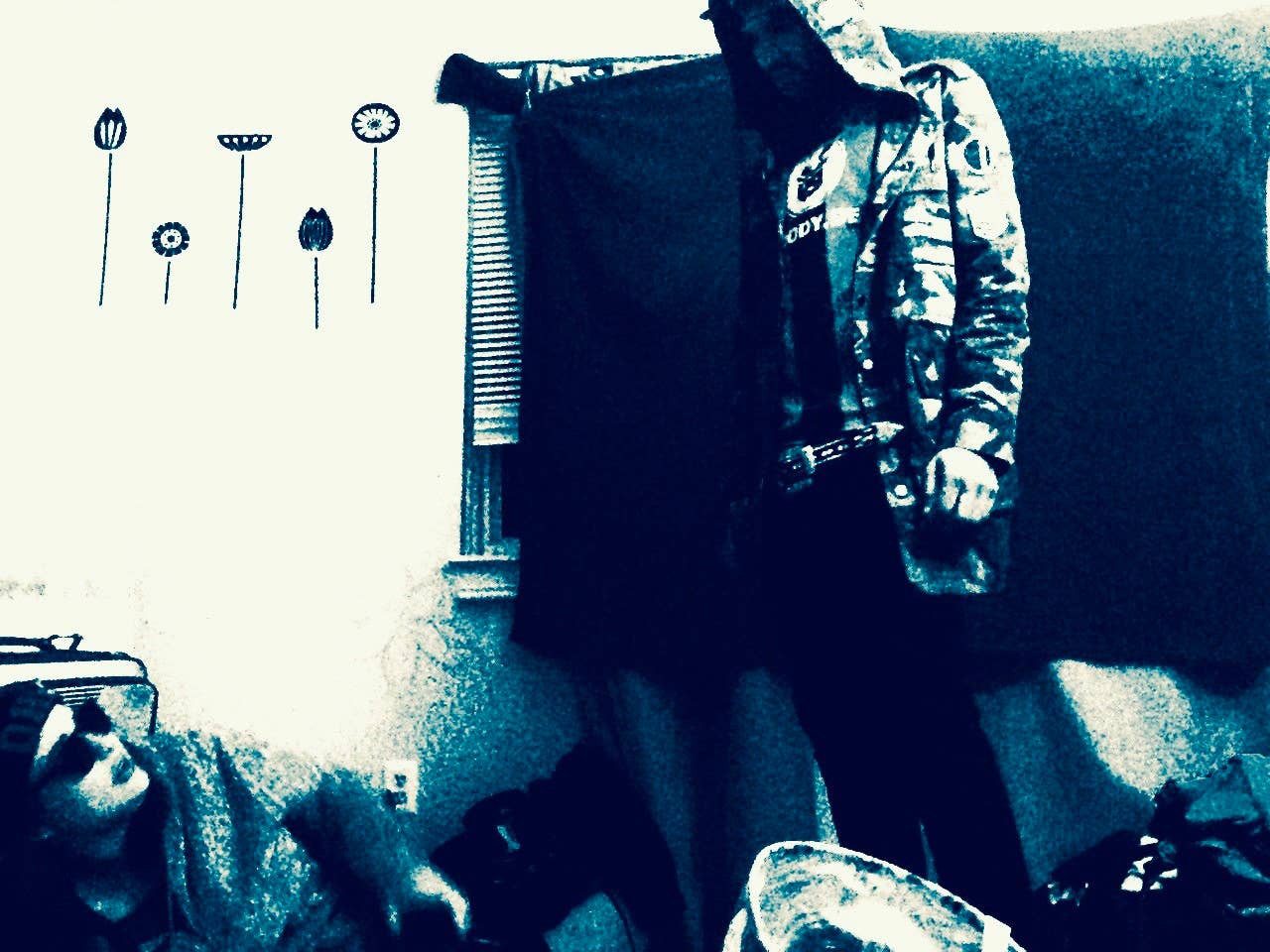 Truly bizarre