This is new in my settings. Has anyone seen it before? It seemed like they were doing updates for the last few days so I always go and check all the settings when it seems like that because they add new things and don't tell us. And this is what I found today under Availability --> Trip Details.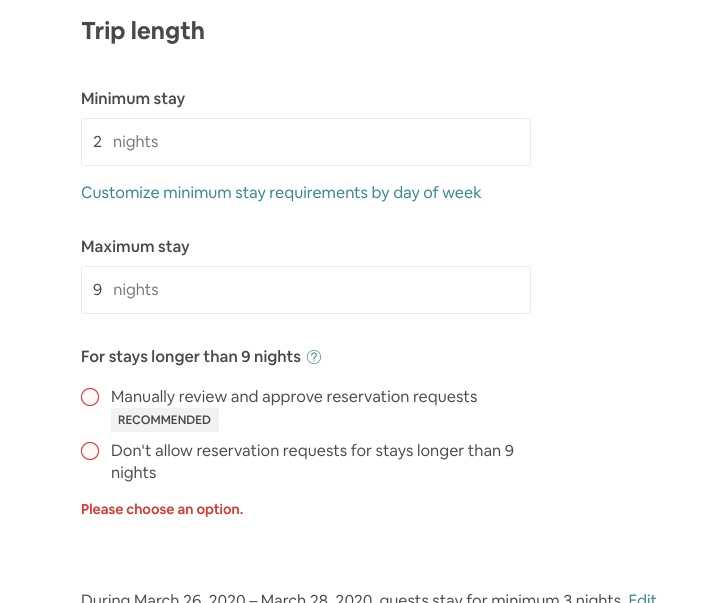 Maybe it's not new but it's definitely new to me and possibly targeted if it's not been added to others in the last few days.
A couple of weeks ago I got a request for the full 9 days in one of my apartments, someone coming to take an intensive class. She booked and then later wrote me noting that she really needed an additional week but that it "looked like Airbnb limited stays to 9 nights". She's a new user so I explained that it was my own limit but offered that she could stay longer and I just sent her a change request and added the other week.
So, I'm not sure if it's a new feature or if by taking a longer booking this once, it opened me up to being pushed to do so again. My hesitancy is that if I choose to "manually review", which is ultimately what I already do, they will surely count it in my acceptance rate if and when I will likely decline longer stays (which is why I limit to 9 days because that's my preference). OTOH, if I choose the more restrictive option of not allowing requests for longer than 9 days, then shall I be punished in the algorithm?
Anyways, it's definitely a poke. Is anyone else getting it?