Happy Independence Day to our US friends for yesterday. I was a little too tied up with new family members to offer a more timely greeting…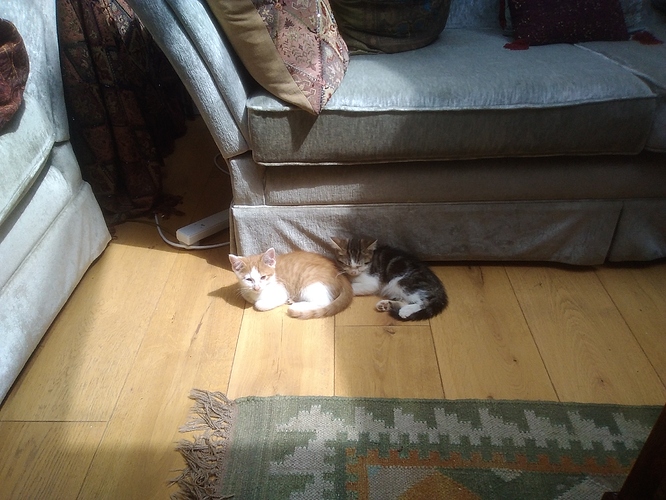 Jasper and Florence joined us yesterday, on what was also our 25th wedding Anniversary.
They are Norwegian Forest Cats paternally, crossed with a British short haired Mum, whatever the latter is meant to be! Hugely, squeakily vocal, into everything but not yet very socialised.